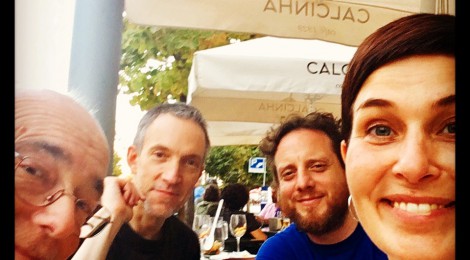 Very much looking forward to many exciting concerts and collaborations in 2018!
Kicking off with rehearsals with the Trio Mediaeval in beautiful surroundings at Lysebu outside Oslo.
Helena Ek and I gave our first duo concert at Domkyrkan in Göteborg on the 13th of January.  We enjoyed it a lot and this collaboration will continue and grow!
In the end of January we are off north to Tromsø and Harstad to collaborate with Håvard Lund (cl) and Trygve Seem (sax) at Nordlysfestivalen (31/1) and Ilios festivalen for ny musik 2/2).
On the 2nd of March the Alternative History : John Potter, Ariel Abramovich, Jake Heringman and I will perform at Triskel Art Center with the programme Secret History (ECM records).