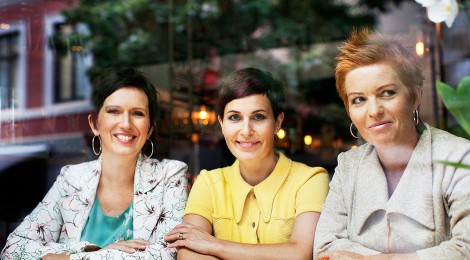 Trio Mediaeval celebrate 20 years together in 2017
In 2017 Trio Mediaeval will celebrate 20 years together! First concert of the year will take place on the 21st of January 2017 in Hallgrímskirkja, Reykjavik, Iceland, at 19.00.   Rimur & Saumur :  Trio Mediaeval, Arve Henriksen, Hilmar Jensson and Skúli Sverrisson.
We are very excited about many new projects and collaborations in the coming year. In March Trio Mediaeval and Arve Henriksen will release the album "RÍMUR" on ECM records.
Rímur release tour.
8.3. Leeds
9.3. London, Kings Place
10.3. Bristol, St George's Church
11.3 Svenska Margaretakyrkan, Oslo, at 19.00
​