Autumn 2019: Course leader at "Personligt val: Egna rösten i körledarkontext" at the 'Master of fine Arts in Music specializing in Choral conducting' at Högskolan för scen och music, Göteborg.
From 2001-2007 Anna taught singing and coached MA and Under Graduate vocal ensembles at the University of York, and during the last fifteen years, Anna has been invited to give master classes, coach singers, vocal ensembles and choirs in Europe and North America. Many of the coaching sessions have been together with her trio colleagues while on tour.
Anna was a jury member at the Vocal Ensemble Competition at the Tampere International Choral Festival, Finland from 2001-2015. A wonderful vocal feast!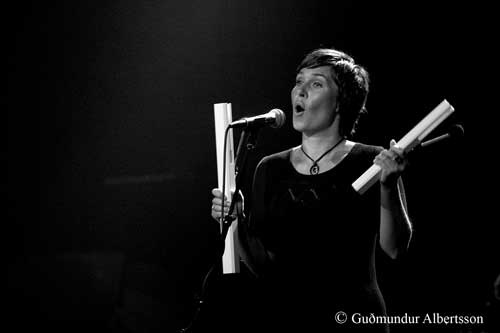 In July 2006 Anna was working with ensemble singers at Norges Korforbunds (Norwegian Choir Association) summer school at Toneheim, Norway, and in the first week of August the same year she organised the second summer school in York (with John Potter and Linda Hirst). Since then she has had the pleasure of working with the Bergen based Norwegian vocal ensemble 'Vokalgruppen YR' once in a while.
In 2002 she gave vocal workshops during the Anáil dé: The Breath of God Festival of World Sacred Music, University of Limerick, Ireland. In June 2004 she was in Riga, Latvia for a week, giving ensemble workshops and vocal master classes for the Latvian Radio Choir and at the Riga Music Academy.
In USA she has done workshops at the Naperville North High School (Illinois), Darthmouth College (Connecticut), and at Pomona College (California) with the English group Red Byrd. In May 03 she coached and recorded with the Girl Choristers of Washington National Cathedral, in a project "Sound from heaven" organized by the producer Malcolm Bruno.
If you are interested in coaching sessions or vocal ensemble courses please do not hesitate to send a message.